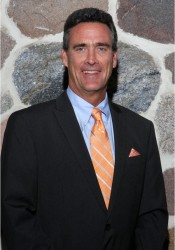 Kenny, Pat
(AFM Chairman)
---
Patrick J. Kenny is Senior Vice President of client relations for CQG. His responsibilities include business development and working with account management. He joined the firm in July 2010. Previously, Kenny had been with Patsystems, North America as an Officer and Managing Director for 10 years. Patrick has worked in the financial trading sector for more than 33 years. Before joining Patsystems, I held senior positions in institutional sales with Prudential Securities and ABN Amro. Patrick also worked in institutional sales at Geldermann and Harris Bank. Patrick Kenny has been a member of the Chicago Board of Trade since 1983 and currently a member of the CME Group. Patrick is also a Board member of the FIA IT Division. Patrick joined the board of advisors of OptionsCity on Feb. 22, 2010.
Widjaja, Megain
---
Megain Widjaja is CEO of the Indonesia Commodity and Derivatives Exchange (ICDX) and was one of the key members of the ICDX start-up committee. He is responsible for implementing the organization's mission to become the benchmark index for Indonesia's prime commodities, as well as developing multiple growth strategies to expand ICDX core products and offerings including financial based contracts. He works closely with regulators to enhance the development of the derivatives industry in Indonesia, as well as develop relationships with other international exchanges and industry participants.
Professional Highlights
Indonesia Commodity & Derivatives Exchange
(ICDX), CEO (2009 – present)
Education
Seattle University, Bachelor of Business, Administration, Finance and Accounting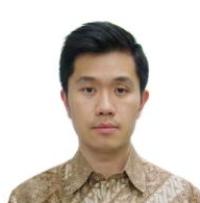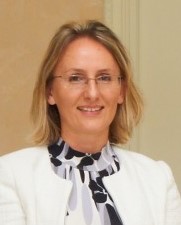 Kasza, Krisztina
---
Krisztina has been the Secretary of AFM since 2000. Prior to this she headed the Marketing Department of the Budapest Commodity Exchange.
Matutu, Anelisa
---
Anelisa joined the JSE in 2008 in the commodity derivatives division under the flagship of the JSE Graduate program and now plays a leading role in running the commodity derivatives market. She holds an MBA from the Gordon Institute of Business Science. At the JSE, Anelisa is involved in the development of new products, technology delivery, market and client intelligence and operations in the Commodity derivatives Market.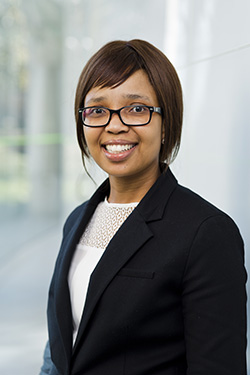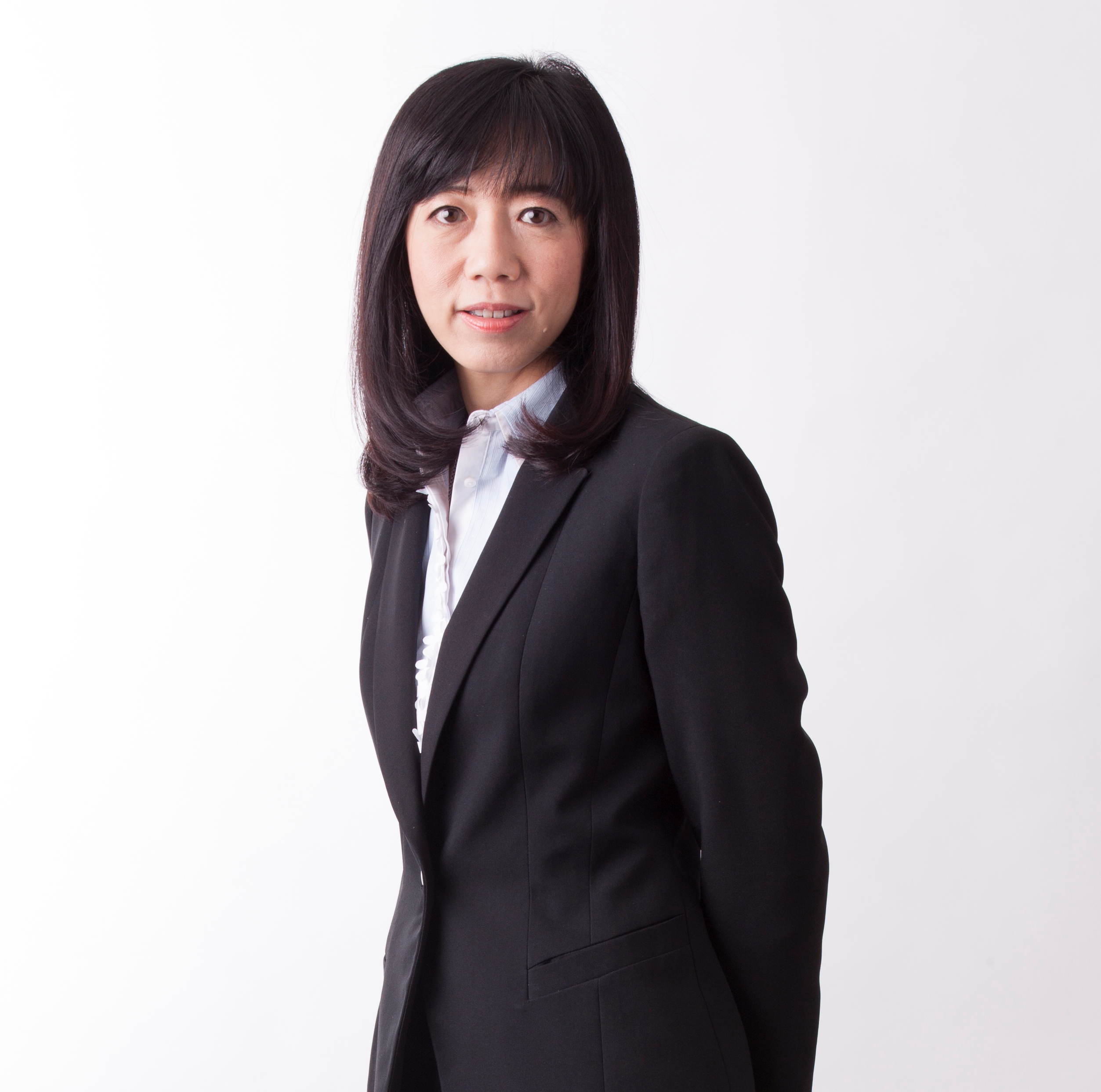 Chakornpipat, Rinjai
---
Dr. Rinjai Chakornpipat, CFA is a Senior Executive Vice President of the Stock Exchange of Thailand (SET) taking care of derivatives and equity product trading and development. She is also the Managing Director of Thailand Futures Exchange, a subsidiary of SET group. Prior join SET, she served as Senior Executive Vice President of Retail Business at Maybank Kim Eng Securities (Thailand) Public Company Limited, the biggest brokerage house in Thailand.
Dr. Rinjai was originally one of the team leaders who established Thailand Futures Exchange (TFEX) in 2004. She has extensive experience in the Thai capital market in various aspects such as product & business development, sales and marketing, international relations in both securities and derivatives markets. She also has experience in portfolio management and securities analysis. She earned a Certified Financial Analyst (CFA) and doctoral degree in business administration from Cleveland State University, United States, after graduating with an MBA from Chulalongkorn University and bachelor of business administration from Thammasat University.
Odundo, Geoffrey
---
Mr. Odundo is the Chief Executive of the Nairobi Securities Exchange Plc. He is an accomplished Investment Banker having been in the financial services sector for the last 27 years, 21 of which have been in the Capital Markets.
Prior to his appointment, Mr. Odundo was the Managing Director and Chief Executive Officer of Kingdom Securities Limited. He was instrumental in the setting up of Coop Trust Investment Services, Co-op Consultancy Services Limited and Kingdom Securities Limited.
Mr. Odundo has advised on a number of corporate finance mandates in both the public and private sectors; he has also managed key mandates in the asset management industry. He has contributed to the growth of the Capital Markets in his previous role as a Director/Board Secretary - Kenya Association of Stock Brokers and Investment Banks, Chairman of the Financial Standards Committee - Kenya Bureau of Standards as well as the Board Director of the Nairobi Securities Exchange PLC. Mr. Odundo serves as a Director of the Central Depository and Settlement Corporation (CDSC) Limited, Director of the NSE Clear Limited; and a trustee of the NSE Fidelity Funds.
He is a member of the Central Bank Consolidative Forum for Domestic Debt Market (CFDDM) and a Council Member of the Institute of Certified Investment Financial Analysts (ICIFA). Mr. Odundo is also a board member of the Africa Securities Exchanges Association (ASEA), a Director of the East African Securities Exchanges Association and a Member of the Thomson Reuters Africa Customer Advisory Network.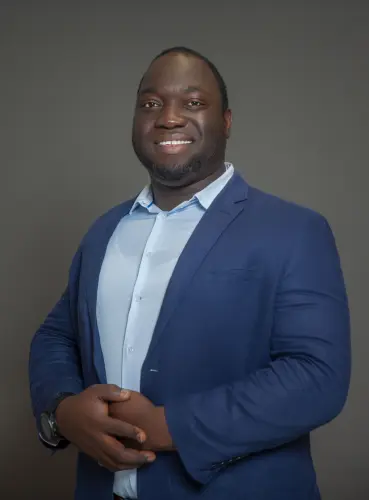 Balogun, Ayodeji
---
Ayodeji Balogun is the Group Chief Executive Officer (GCEO) of AFEX, where he is leading a team of experts leveraging technology, innovative finance, and inclusive agriculture to connect agriSMEs and smallholder farmers to commodity and financial markets. He holds an MBA from Lagos Business School and a certificate in Creative Leadership from the THNK School of Creative Leadership. He has also graduated from the Global CEO – Africa program of IESE Business School, and the Managing Fast Growing Companies Executive Program of the Stanford Graduate School of Business.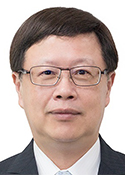 Wu, Tzu-Hsin
---
Mr. Tzu-Hsin Wu Chairman, Taiwan Futures Exchange
Mr. Wu assumed Chairmanship of Taiwan Futures Exchange (TAIFEX) on June 17, 2020. Prior to assuming his current position, he served as the Deputy Minister in the Ministry of Finance (MOF).
With 30 years' dedication in the public sector, several positions Mr. Wu previously held included Director General of Taxation Administration, MOF and Director General of National Taxation Bureau of Taipei. During his service at the MOF, he has engaged in a series of tax reforms, including futures transaction tax, which helped to boost growth momentum of the futures market. He was also in charge of the management of government shareholdings and the supervision of corporate governance, as well as sustainable development of state-owned financial enterprises. In addition, he had served at the Fair Trade Commission and participated in formulating fair trade regulations and protection of customer rights.
Mr. Wu received both his master's and bachelor's degrees in Finance and Taxation from National Chengchi University in Taiwan.
Sturgess, Chris
---
Chris Sturgess, previously an AFM Chairman from 2013 to 2018 joined the AFM Board in his capacity as Non-Executive Board Member of ACE Africa. ACE have been a long standing member of AFM, operating out of Malawi with the focus on developing the commodity exchange operations in this country. Chris has over 25 years' experience in the commodity exchange arena having spent most of this time being part of a small team that developed the South African commodity derivatives market.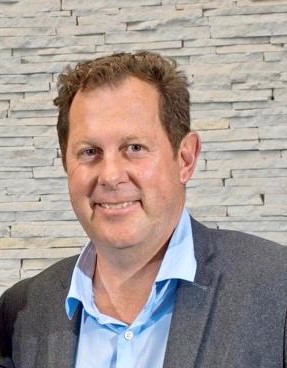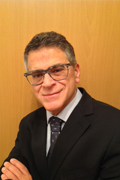 Constantinou, Paul
(AFM President)
---
Paul Constantinou has more than 35 years experience in the International Wholesale Energy and Financial Markets. Over the years Paul has been engaged as business consultant, technology supplier and market practitioner and continues to provide advisory services to a portfolio of industry clients.