Our 1-day workshop Digital Transformation and the Future of Financial and Commodity Markets in collaboration with GMEX Group was designed to provide a high-level view of the key areas illustrated with real world experiences. In doing so we endeavoured to cover current and future market infrastructure trends in:
Securities
Derivatives
Commodities
Sustainability
Alternative asset classes (such as digital assets covering the above and other areas - e.g. is the meta verse relevant for marketplaces of the future)
Evolution of technology and market infrastructure
Interoperability between Traditional Finance (TradFi), Centralised Finance (CeFi) and Decentralised Finance (DeFi)
It was a great day of thought leadership, insights and senior-level networking, with attendees represented from 36 countries and participants from asset managers, banks, fintechs, climate tech firms, exchanges and private equity and VC investors, as well as industry bodies. We hope you found the session as insightful as we did.
See below for some highlights from the day:
Please also find a selection of photos from the day via this link.
GMEX will be releasing select interviews taken during the conference. They will be released on a weekly basis via this link.
 Download final Workshop brochure: BROCHURE

09:30 – 09:45  Conference Welcoming Remarks
Pat Kenny, Chairman, Association of Futures Markets
Hirander Misra, Chairman and CEO, GMEX Group
Mohammed Al Hashemi, Chairman, UAE Financial Markets Association (FMA)
 09:45 – 10:05  Keynote Presentation:  What are the market trends in digital ESG to enable climate finance and can use of blockchain both enable sustainability initiatives and be green?
Shahal Khan, Chairman, Burkhan Capital and Director, Decarbonize
10:05 – 10:45  Panel 1:  What are the key opportunities for market growth in the MENA region and internationally in terms of business and related product innovations?
The panel will reflect on the past 2 years, understanding lessons learnt and opportunities for growth. It will tackle key innovations that are now becoming market standard e.g., exchange products (both traditional and digital assets), ESG & sustainable finance, new methods in risk management and asset servicing opportunities.
Moderator: Hirander Misra, Chairman and CEO, GMEX Group
Panelists:
Marwan Haddad, Group Investments CEO, Capital Investments
Gaurang Desai, Chairman, Dubai Digital Assets Business Group (D2A2) & Managing Director, Equiti Group
Shahal Khan, Chairman, Burkhan Capital and Director, Decarbonize
Dhiraj Kunwar, Managing Director – Business Banking, RAK Bank
10:45 – 11:10  Coffee/Tea and Networking
11:10 – 11:50  Panel 2: How do digital assets infrastructure and services need to evolve to facilitate increasing institutional involvement?
Key questions of the panel discussion include: How is market infrastructure evolving to service digitalization? How can traditional financial (TradFi) players access digital assets and decentralized finance (DeFi) and where does centralized finance (CeFi) fit in given recent events? What are the key areas of demand? What challenges are they facing given existing centralized infrastructure and the need to access digital assets on new forms of infrastructure? We've seen tokenization emerge as one of the most interesting use cases of blockchain technology and so related to this what are the key tokenization opportunities? What is the role of regulation, policy and standards? What role will data play?
Moderator: Nicolas Steiner, Founder, TWIXIS Ventures
Panelists:
Gunsel Topbas, Managing Director, Regional Head of Securities Services, Citi
Scott Dickinson, Managing Director, Head of Financial & Strategic Investors, Securities Services, Standard Chartered Bank
Hirander Misra, Chairman & CEO, GMEX Group and SECDEX Group
Jez Mohideen, CEO, Laser Digital (a Nomura company)
11:50 – 12:10 Keynote Presentation: Perspectives on Crpyto / DLT in a post FTX world: How exchanges and participants which use them need to plan for the world post-crypto winter

Patrick Young, Executive Director, Valereum PLC
12:10 – 12:50  Panel 3: What are the implications of digitalization for exchanges and the market participants which harness them? What is the impact of blockchain on clearing and settlement?
Implications for the exchange landscape as digitalization gets established. In theory larger markets could offer hybrid opportunities however where does this leave the smaller single country / regional traditional exchange with its limited contract set? How far has the transformation spread (in depth not superficially) and are traders ready for it? Is there a high investment cost to be able to process the increasing amounts of data that will be required to make informed trading decisions and effectively clear and settle?
Moderator: Patrick Young, Executive Director, Valereum PLC
Panelists:
Mike Kessler, CEO, Tokenise Stock Exchange
Giovanni Miano, CTO, Zodia Markets Exchange
Bill Herder, Head of Region - Asia Pacific, Futures Industry Association (FIA)
Jessica Naga, CEO, MINDEX Group & Director, Digital Bank Limited
12:50 – 14:00 Lunch and Networking
14:00 – 14:40  Panel 4: What are the hottest trends and opportunities for Fintech Investment?
 The panelists explore the hottest opportunities across the Fintech sector (including Web3, Metaverse, NFTs, GameFi, Security, internet of things (IoT), quantum computing) and the intersection of artificial intelligence with blockchain, in addition to broader digital investment trends in the sector.
 Moderator: Mauro Romano, Board Member and SVP, Corporate Development, Symax Group
Panelists:
Pranav Sharma, General Partner, Woodstock Fund
Dinis Guarda, Founder & CEO, Ztudium
Anoop Nannra, Co-Founder & CEO, Trugard Labs
Huy Nguyen Trieu, Co-Founder, CFTE (Centre for Finance, Technology and Entrepreneurship) & Venture Partner, Alma Mundi Ventures
14:40 – 15:20  Panel 5:  What will the impact of new technologies such as blockchain be on financial and commodities market infrastructures?
Panelists will address the adoption of blockchain and commodity trading, transaction and risk management (CTRM) technologies, smart contracts in exchange trade, and automated exchanges. What are the new innovations most likely to have the biggest positive impact? Is there any consensus on KPIs for electronic exchanges? Are there limitations on how far crypto exchanges and broader digital assets can develop? How likely is it that AI will replace traders and portfolio managers? What does this all mean for post trade processing?
Moderator: Pat Kenny, Vice President, CQG
Panelists:
Haisam Jamal, Co-Founder & CEO, Distichain
Geoffrey O. Odundo, CEO, Nairobi Securities Exchange
Megain Widjaja, CEO, Indonesia Clearing House
Emmanuel Devedeux, Head of Business Development, GMEX Group
Magnus Almqvist, Head of Sales, Exberry
15:20 – 15:50  Coffee/Tea and Networking
15:50 – 16:30  Panel 6:  How can commodity exchanges effectively position themselves in today's evolving landscape and harness market infrastructure for competitive advantage sustainably?
The panel will feature discussion on positioning of commodity exchanges in today's landscape, the road map for their future development. Has there been a boom in these markets and, if so, has the supporting infrastructure particularly clearing, settlement and delivery kept pace with the innovations in trading? What is the optimum model for ESG in terms of carbon credits and climate (water, energy and food) for commodity market development?
Moderator: Chris Sturgess, Member of AFM Advisory Board
Panelists
Anelisa Matutu, Head, Commodities, Capital Markets, JSE
Lamon Rutten, CEO, Mining & Metals Exchange
Krish Krishnan, CEO of Zasti
Louis Hems, Commercial Director, DGCX
Kevin B. Iwanaga, President & Senior Executive Officer, Middle East/Africa, Air Carbon Exchange
16:30 – 17:10  Panel 7:  How are traditional and digital banking, payments and associated tools going to evolve, intersect and interoperate in an era of increased regulation?
The final panel will take stock of the role for traditional payments rails going forward and will analyze how stablecoins and CBDCs will evolve? How are traditional models being challenged by new blockchain based digital methods? Where does open banking fit into the model? Is it all about APIs or blockchains? What does this mean for compliance, KYC, AML, data and digital identity taking into account broader policy and regulatory considerations?
Moderator: Lisa Short, Founder & Director, Areté Business Performance & AAB for INATBA
Panelists:
Arushi Goel, Specialist, Data Policy and Blockchain, World Economic Forum
Jeremy Hussey, CEO, Papel
Matthew Mecke, Founder & CEO, KOINON
Amardeep Thandi, Director, Crypto Regulatory and Compliance Lead EMEA, Chainalysis
17:10 – 17:20 Concluding Remarks
Pat Kenny, Chairman, Association of Futures Markets
Hirander Misra, Chairman & CEO, GMEX Group
JSE
The Johannesburg Stock Exchange (JSE) has a well-established history operating as a marketplace for trading financial products. It is a pioneering, globally connected exchange group that enables inclusive economic growth through trusted, world class, socially responsible products, and services for the investor of the future. It offers secure and efficient primary and secondary capital markets across a diverse range of securities, spanning equities, derivatives, and debt markets. It prides itself as being the market of choice for local and international investors looking to gain exposure to leading capital markets on the African continent. The JSE is currently ranked in the Top 20 largest stock exchanges in the world by market capitalisation, and is the largest stock exchange in Africa, having been in operation for over 130 years.
As a leading global exchange, the JSE co-creates, unlocks value & makes real connections happen.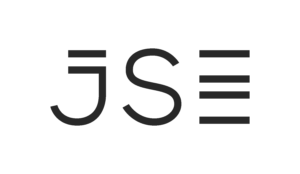 ICDX
ICDX provides facilities and infrastructure to its members to conduct prime commodity transactions and enforce laws and regulations to create a fair, transparent, cost effective, and well-organized market as a platform to form accountable and credible prices, and as a hedging tool.
With abundant natural resources in Indonesia, ICDX is able to facilitate national interest as a global trading center for prime commodities such as Gold, Crude Oil, Foreign Exchange, Crude Palm Oil (CPO) and Tin. ICDX collaborates with PT Indonesia Clearing House (ICH) and PT ICDX Logistik Berikat (ILB). ICH has a role as the guarantor institution for all transactions including managing risk management, margin, and transaction settlement. Meanwhile, ILB plays a role in physical transactions to eliminate country risk and also integrated logistics management system as end-to-end services.

CQG
CQG is the industry's highest-performing solution for integrated trade routing, global market data, and advanced technical analysis tools. CQG partners with more than one hundred Futures Commission Merchant environments and provides Direct Market Access to more than forty-five exchanges through its worldwide network of co-located CQG Hosted Exchange Gateways. CQG's market data feed consolidates data from over seventy-five sources.

   In case of interest in sponsorship opportunities please check the list: sponsorship document.